Lord,
I am so thankful for ...
#2
[The video has been removed, but the link is below at #2. I will be doing this daily so I can post the next day's video and not further delay the page in opening up. So when you see this
TURKEY
, check the list for the video.]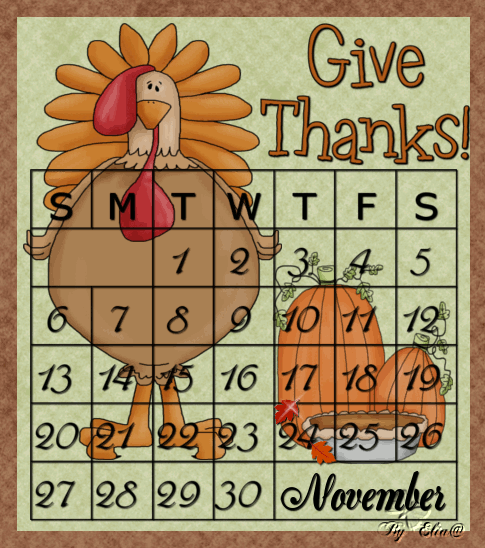 glitter-graphics.com
GIVING THANKS 2011
Once again this year,
mine will be different,
than doing a post or a list. I will have a different
Song of THANKS
every day and 'one' or more extra(the 'one' is a different version and singer).

I give thanks daily to God through and for MUSIC. I love the arts: music, art, poetry, dance, etc. and having not developed this part of me earlier in my life or in school, I enjoy every chance I can to express myself this way or learn more.
See my
GIVING THANKS PAGE
above for more details.
Lord, I give You thanks for ...


#1. YOUR
LOVE LETTERS
to me (us),
YOUR PROMISES
in the BIBLE... all 365+
all 66 inspired books of the Bible: HIS
WORD.
(OK, now
I gave you this one, to start you out
)

Clues only:
2. My
WFW
and
this video
Also, I give thanks for my youngest brother, Gary, who went HOME to be with Our Lord on this day in 1990!
I love you Gary & all we shared! Your art is etched in my heart! Miss you!
........................................
So since I have chosen to make this interactive, now it's your turn.
After viewing the You Tube video for today & checking out my
WFW
4 today,
What do you think I'm thankful for today?
Just leave your guess in the comments,

#2... I think it's.... INDESCRIBABLE!!!