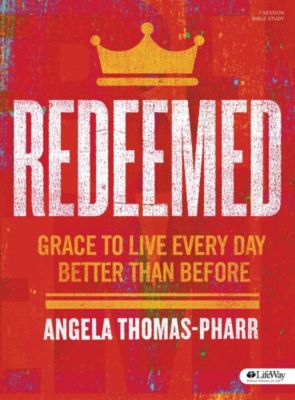 WEEK 1
"When Love Makes a Promise"
Day 1 - Day 5
(pages 15-31) in the Bible study book
Session 2
"Redeemed for a Life with God"
*RED
print from
Angela's "Redeemed..."
Day 3
(
leaving this open in case something from study should be added here
)
My reading in my
HEALING
devotional
"Vital Signs of Faith"
Matthew 9:2-7
"

Father, There are seasons when my spiritual well-being goes unchecked, and I don't take the steps needed to get well. Place

it on my heart to pray and be in Your Word during these times, so that my faith may continue to grow.

"
Today's RX:
"
Check your spiritual vital signs today.
Is your heart beating for God?
Is the fire of faith burning in your belly?
Has the blood of Jesus washed away the burden of your sin?