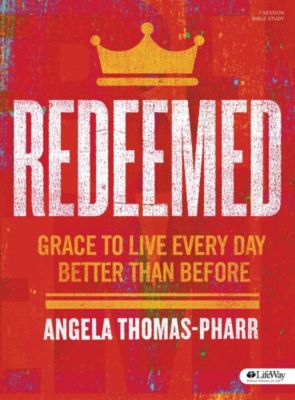 WEEK 1
"When Love Makes a Promise"
Day 1 - Day 5
(pages 15-31) in the Bible study book
Session 2
"Redeemed for a Life with God"
*RED
print from
Angela's "Redeemed..."
Day 4
Psalms 7-9
today and Day 5, tomorrow, in the book

"Redeemed..."
tells us to
Read, Meditate and Pray
...
Other Scriptures:

Isaiah 41:14; 2 Peter 1:4
Respond in Prayer
<><><>
My reading in my
HEALING
devotional
Lamentations 3:21-22
"

Though my plans are not always the same as Yours, Lord, I take comfort in knowing that Your plans are best for me. Thank You for intervening in my life and keeping me close to You."
Today's RX:
"You'll go further in life in the strength of the Lord."
Perhaps you thought that I had forgotten about my

"Walk On Weds."

or leaning into to hear His "

Whisper On Weds.

" however the weather is rainy and temps are quite low here so although I am not taking a "walk" ... I do believe I am hearing Him as He whispers Words of healing as I draw near and closer, being "redeemed" each day a little more through His Love and His Promises. Then I opened to a YV plan that "speaks to my heart" and another Labyrinth (which is similar to "Maze" as in my title)
softly sends waves over me ... listen (but even better watch) because it takes us through a beautiful "walk" with
Matthew 11:28
"Come to Me" so I come and Jesus speaks to my heart.
I can't help but be thankful for how God weaves and connects
with me (us) as we seek Him with all of our being
in the calm
I come
and
He
walks
along with me
for another
Walk On Weds.